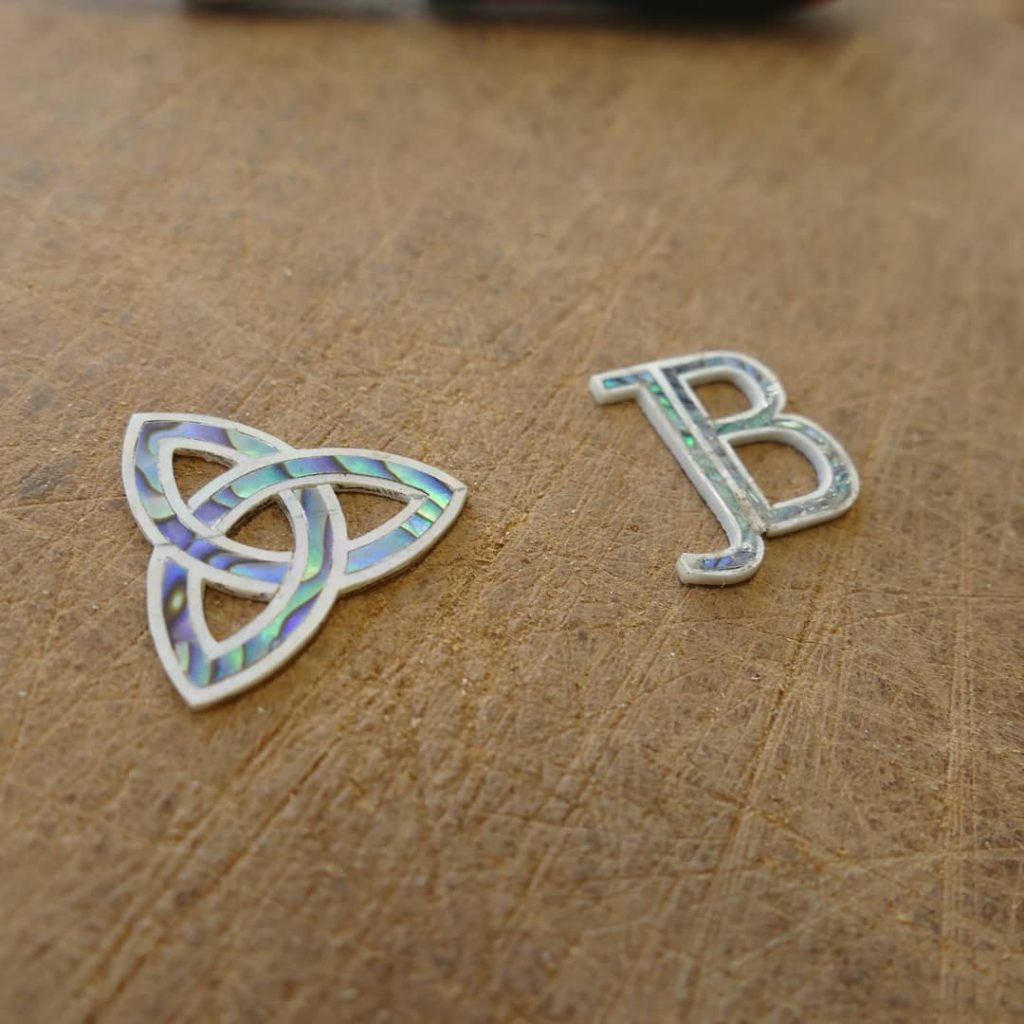 This is a structured 3- day intensive course that covers the design, creation and installation of fine inlay.
Day 1: Cutting Inlay
The student learns precise techniques for cutting and filing a variety of materials into a variety of designs, and the skills to overcome the challenges that certain designs impose.
Day 2: Inlay Installation
The student learns methods for cutting a pocket, gap filling, and inlay installation.
Day 3: Design
This is where the skills of the previous 2 days come together. First the student learns various design methods for inlay. After creating an original design, the student is expected to execute the process of both creating and installing the inlay into headplate material, which can later be used on a new guitar build.
Note: During the class students will not be executing inlays into complete instruments. The intention of this course is to teach inlay in a serious way, and to do that you have to make mistakes. Inlaying into a completed instrument or into anything of value raises the stakes and undermines the core intention, which is to learn.
All Parts and Materials are included
Course Cost: $650
To register pay the $300 deposit by clicking the "add to cart" button below. The rest of the balance is due when the class starts.